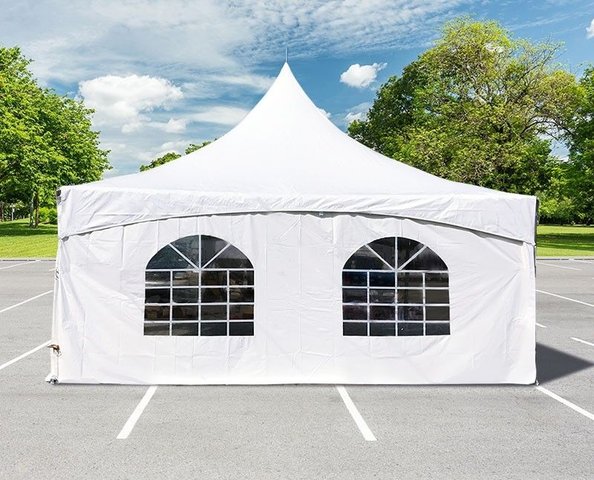 20 x 20 Tent Sidewall - Cathedral Window
Windy and rainy weather can be a real disappointment on an event that you spend months planning. You may not be able to control the weather, but you can control how prepared you are to handle the unexpected with our 8'x 20' tent sidewall - cathedral window.

Perfect for weddings, receptions, graduations, anniversary parties, family reunions or any outdoor party event.